Adding curb appeal to your home can increase its value and bring an entirely new level of charm. Decking is a great way to do this, but it requires careful planning and thoughtful design to make the most of it.
That's why we've put together this article.
Here, you'll find detailed information about how best to approach decking projects so that you can maximize their potential while still staying within budget.
From materials selection and installation tips, all the way through maintenance advice – learn everything there is to know about decking renovation!
Exploring the Different Types of Decking Materials
Exploring the different types of decking materials can seem a bit overwhelming at first. From wood to composite, aluminum to PVC plastic, there is sure to be something that fits both your aesthetic preferences and budget! Wooden boards are perhaps the most traditional option and offer timeless beauty with proper maintenance.
Composite boards are made from recycled plastics and provide low-maintenance durability against water exposure or wear and tear over time.
Aluminum boards make for a modern look without any added refinishing or staining; plus they'll never rot like other materials tend to do when exposed to moisture long-term!
Plus, PVC plastic offers resistance against mold growth as well as environmental elements such as rain or snowfall throughout the winter months ahead – all at an affordable price point too!
No matter which material you choose, it's important to consider factors such as cost, ease of installation/maintenance, aesthetics, and durability before making a decision. With careful planning and thoughtful design, you'll be able to create an outdoor space that adds tremendous value while still staying within budget – now that's what we call true curb appeal!
Design Tips for Maximizing Your Outdoor Space
When it comes to maximizing the value of your outdoor space, design is key. With a little creativity and a few smart tips, you can easily create an inviting and attractive area that will add curb appeal and home value to your property.
Here are some design tips for making the most out of your deck or patio:
Establish functional zones – Break up your outdoor space into different areas with distinct uses such as dining, lounging, cooking, or entertaining. This will help define each section and maximize its use.
Add natural elements – Enhance the atmosphere by incorporating flowers, plants, or trees around the perimeter or in planters on top of railings. If you don't have much time for maintenance try using shrubs that require minimal upkeep or decorative grasses that stay green year-round!
Utilize multi-level decks – A two-level deck allows plenty of room for furniture while adding depth to any yard without taking up too much space. It also helps provide privacy for neighbors if necessary!
Incorporate lighting – Lighting fixtures can be used both functionally (i.e., illuminating pathways at night), but also aesthetically (i.e., creating ambiance). String lights hung along pergolas look great during summertime parties!
Utilize color & texture – Adding bright colors in seating pieces like cushions and pillows make a statement while textured materials like wood tiles give off rustic vibes for added warmth and visual interest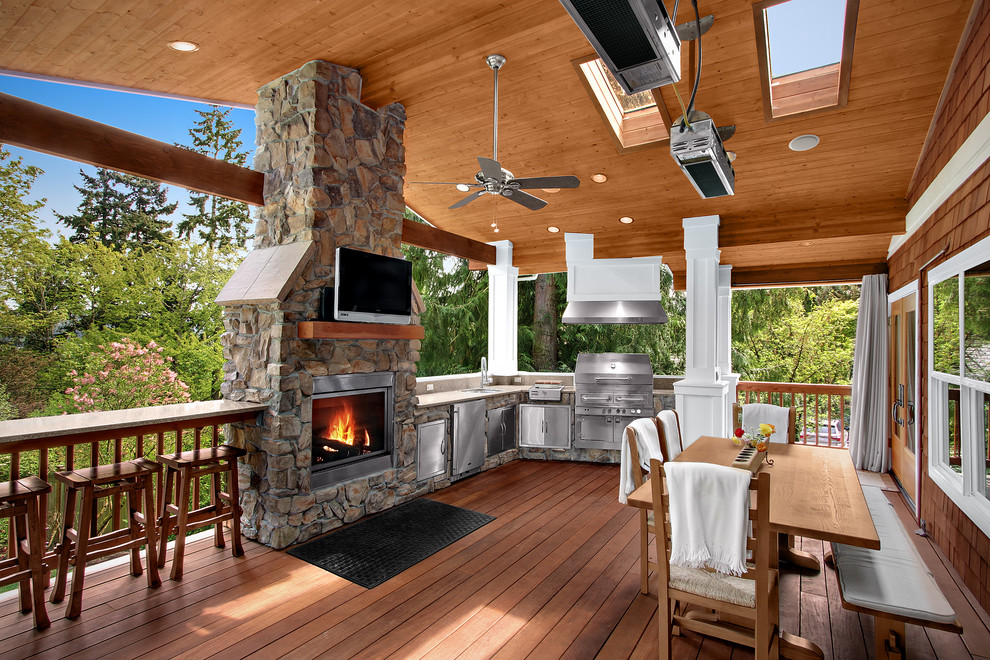 Enhancing Home Value and Curb Appeal Through Decking Renovation
Enhancing home value and curb appeal through decking renovation is an excellent way to increase the attractiveness of your property. Not only can it provide a great place for entertaining guests or relaxing after a long day, but it also improves the overall aesthetics of your home.
Decks are built to last, so investing in quality materials and construction services will ensure that you get maximum value out of any project. Plus, with careful planning and thoughtful design, you can create a unique outdoor space tailored to fit your needs perfectly!
Whether you're looking for something traditional or more modern-looking – from composite boards to wood decks – there is sure to be something out there that fits both your style and budget requirements.
With just a few adjustments here and there, you can easily transform any ordinary exterior into a stunning addition that adds tremendous curb appeal as well as lasting value.
Conclusion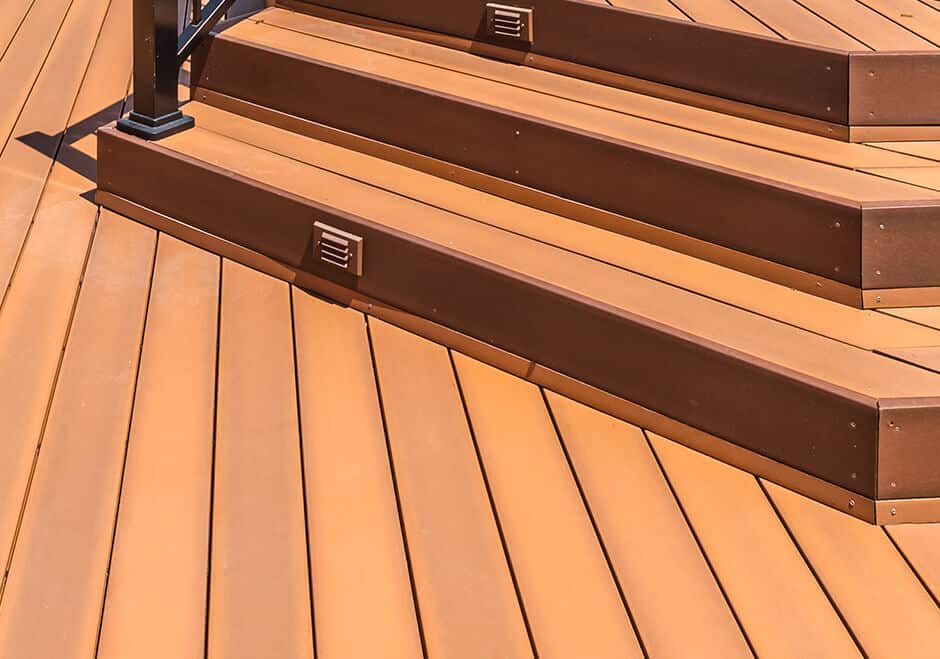 Renovating your deck is a great way to add curb appeal and value to your home.
Professional deck builders can help you create a custom outdoor living space that perfectly suits your needs. Not only will it make the exterior of your home look amazing, but it will also increase the overall value of your property too!
Investing in quality deck construction services now is well worth any additional cost; not only could it result in higher resale values if you decide to put your house on the market, but more importantly, it ensures that you'll be able to enjoy an outdoor oasis for years to come.