When it comes to the escort industry, competition is fierce. Businesses must stay ahead of the game when it comes to SEO and content writing to remain relevant and attract more customers.
This article will provide an overview of how best to approach SEO competition in the escort industry, from crafting effective content that stands out from the crowd to understanding where keywords should be placed for maximum impact. By following these guidelines, you can make sure your business succeeds in a highly competitive market.
Establish a Unique Selling Point
When it comes to overcoming SEO competition in the escort industry, one of the best ways is to establish a unique selling point. This can be done by creating content that stands out from the rest and originally showcases your services.
Think about what makes your escorting services different from those of competitors and find ways to communicate this message through interesting copywriting, engaging visuals, or both. You want potential clients not only to be aware of your brand but also to understand why they should choose you over other providers.
Make sure you stay up-to-date with trends in search engine optimization so you can remain competitive and use tactics such as optimizing keywords for webpages or developing backlinks to increase visibility on search engines like Google. Additionally, consider participating in social media campaigns that target people interested in hiring escorts which will help gain more leads for your business while building relationships with current customers.
Optimize Your Website for Search Engines
Optimizing your website for search engines is key to overcoming SEO competition in the escort industry. Achieving a high ranking on search engine results pages requires attention to detail and a thorough understanding of what Google and other popular search engines are looking for.
To start, create content that is keyword-rich but still reads naturally, so it appeals to both users and algorithms alike. Make sure all tags such as titles, meta descriptions, and image alt text are optimized with keywords that accurately reflect your page's content.
Also consider using schema markup if applicable, as this can help boost organic visibility and increase click-through rates from SERPs (search engine result pages). Finally, build quality backlinks pointing to relevant web pages to demonstrate authority on the subject matter and further improve rankings organically.
Utilize Social Media Platforms
In the escort industry, SEO competition is fierce. To stand out, one must utilize social media platforms to their advantage.
Relevant content on these platforms can help boost visibility and create a larger presence for your business. Using popular hashtags related to the escort industry helps draw attention from users who are searching for services or topics related to escorts.
Posting engaging images with captions that reference current trends in the industry will also make an impact on potential clients as well as other professionals in this field of work. Additionally, creating links back to your website and landing pages can increase traffic and lead conversions.
Engaging with followers through stories, polls, quizzes or other interactive features keeps them engaged and provides you with invaluable feedback about what they expect from escort services like yours. Furthermore, it's important to interact regularly so that people remember you when looking for escorts online – responding promptly shows professionalism and dedication to customer service standards which is essential in this line of business.
Social media outreach done right has immense potential when it comes to gaining new customers within the highly competitive world of SEO in the escort industry – by following some simple strategies outlined here you can gain valuable insights into market trends while boosting your business's visibility online!
Leverage Backlinks to Increase Visibility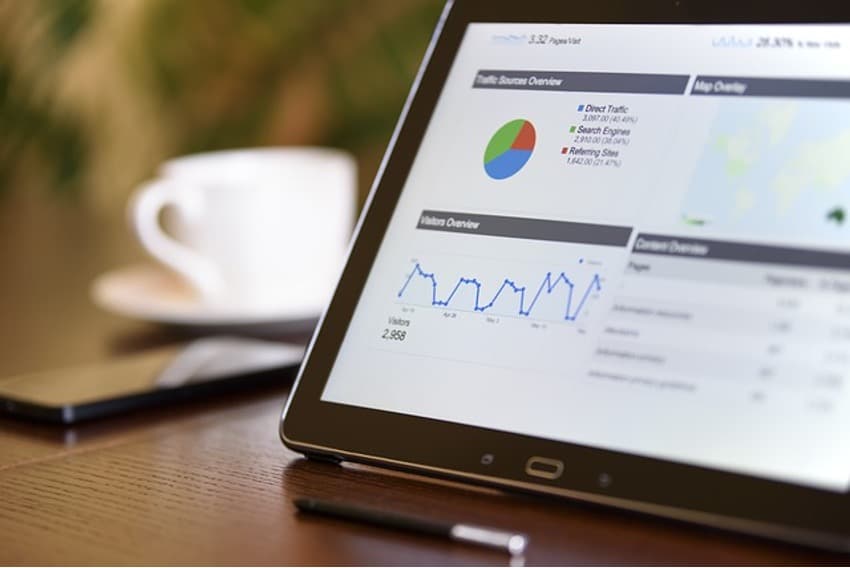 When it comes to overcoming SEO competition in the escort industry, backlinks are key. Establishing a strong presence online by creating quality content that is linked to other websites can help increase visibility and expand your reach. Additionally, having high-quality links from authoritative sites helps show search engines that you have credibility within your sector.
Furthermore, engaging with influencers and bloggers in the industry can lead to more exposure for your business as well as an influx of new customers and website visits. Utilizing social media platforms such as Twitter or Instagram can also be beneficial when it comes to increasing traffic and visibility through backlinks.
By building relationships with others in the field and networking strategically, you will be able to leverage backlinks effectively to get ahead of competitors while providing valuable content for potential customers.
Conclusion
The escort industry can be a highly competitive field, but with the right SEO strategies in place, it is possible to overcome your competition. By focusing on keyword research and optimizing content for organic search engine traffic, you can put yourself ahead of the pack.
Additionally, by investing in an experienced SEO agency that specializes in the escort industry, you can ensure that your website stands out amongst competitors and delivers results through improved visibility and increased website traffic. Escort agency SEO services are essential to help you stay one step ahead of the competition and remain successful in this ever-changing online landscape.