Companies have to take into account the fact that the current audience is not very responsive to the abundance of ads on the web. This phenomenon, which is called banner blindness, makes it almost impossible to get a message through by using standard promotional materials. Even if users are very interested in what the business is offering, they will not likely click on links in ads.
But people tend to trust reviews from other customers and will choose products that have genuine and in-depth evaluations from normal people. Therefore, it is important to motivate clients who are willing to share their experience when dealing with the brand. Additionally, it is possible to embed reviews from Google on the company's homepage or on a separate page dedicated to reviews.
It is beneficial to receive feedback, regardless of whether it is favorable or not. It demonstrates both the strong and weak points of the brand, which helps to decide which direction the organization should work towards in the future.
Customer feedback: why it's crucial for your business?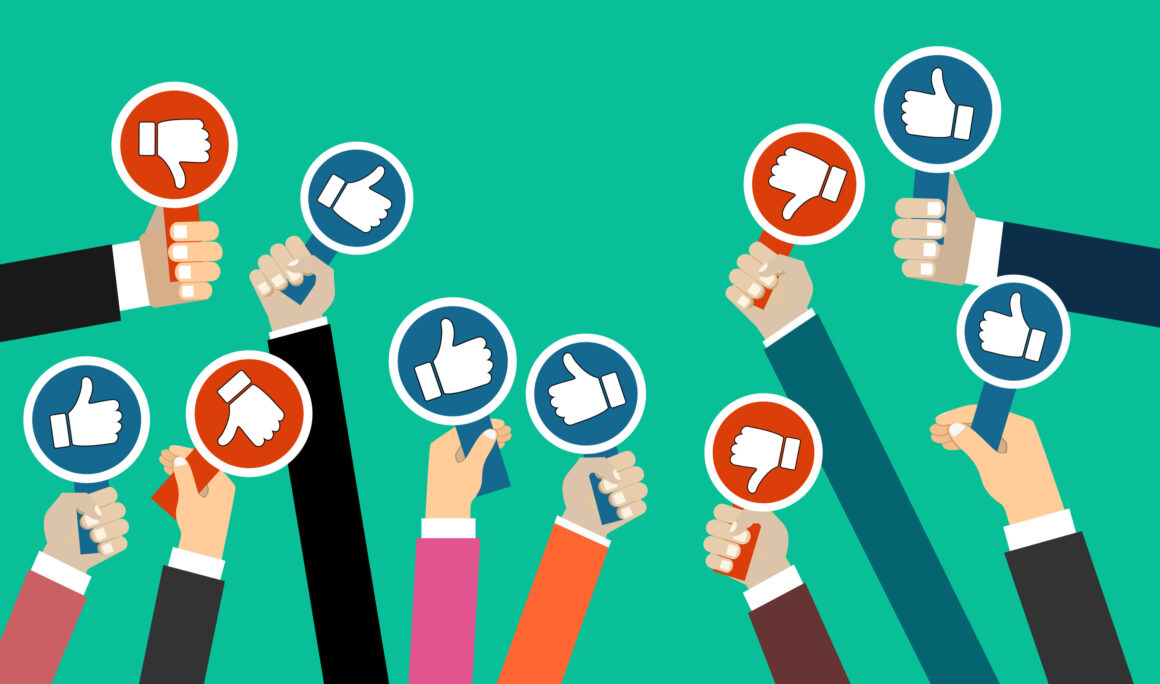 It is evident from research that it is essential to have an active presence in the ratings and reviews section. Statistics show that almost all people read reviews prior to buying something, and two-thirds of them deliberately look for reviews on the web, trying to compare data from different sources. Moreover, the audience trusts organic reviews just as much as advice from friends, meaning that it is essential to take care of your reputation.
Moreover, research has been conducted on the subject of confidence in promotional materials and organic reviews, and all of them agree that reviews are a fundamental part of the sales process.
How to manage your online reputation?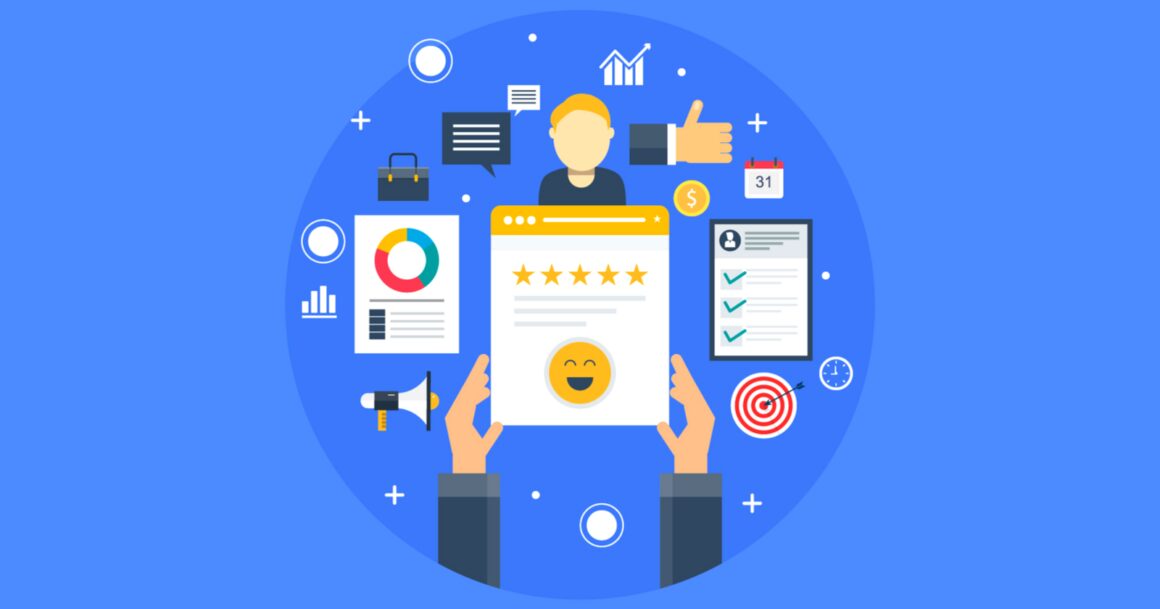 No matter what kind of business, companies must keep their buyers involved in reviews and comments throughout different platforms. Not having any reactions from the customers may signify that the brand has either closed down or not been actively engaging with its audience. The emotional tone of reviews can have a huge influence on how consumers view the company. Thus, it is important to monitor them and respond in a timely fashion. One can thank those who gave positive feedback and strive to address the issues of those who are unhappy with the products or services. An effective approach to engaging with the audience will help to reduce the effects of negative reviews and turn them into an advantage.
Even if the company only operates online, it is beneficial to be included in mapping services. It is not necessary to receive and serve customers on-site, just indicate the address of the office where the staff can be located.
How reviews enter the sales funnel?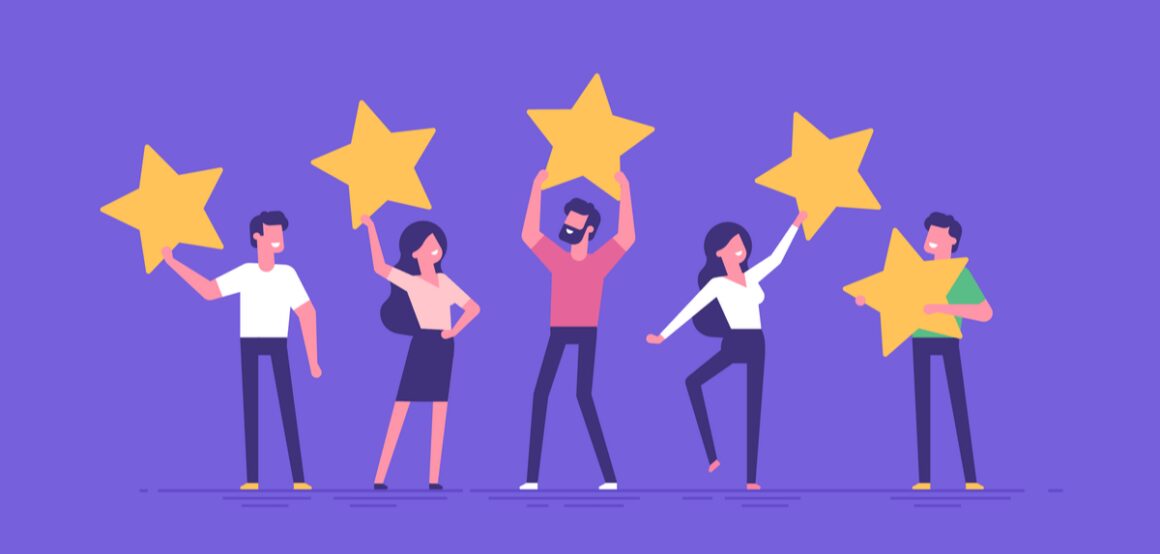 Customers can give you useful insights when they explain what they liked or did not like about your products and services. Not only does this give you feedback, but it also helps create recognition of your brand among new buyers. By sharing their experiences through reviews and comments, users can assist in increasing your brand's visibility and trustworthiness. They act as a form of social proof that helps to establish a sales funnel for potential customers. It is also worth noting that reviews are just as important as referrals from friends, so it is essential to consider this when creating a successful long-term strategy.
Now that you know the value of reviews, it is time to think about how you can contribute to them:
Incorporating a testimonial form on your website is a beneficial addition to any business. The form should be kept simple and contain only the essential elements such as contact information and a field for the feedback. To make it more straightforward, it is suggested to add a rating system, like stars, as well. Additionally, it is essential to check the content of the feedback and answer any queries.
Every couple of months, you can reach out to your subscribers through email or text message, requesting them to participate in a survey. Generally, the survey comprises a few standard questions and a space to leave a comment.
QR codes are a relatively recent innovation that allows organizations to obtain feedback from their customers. Individuals can scan the code to leave a review regarding a product or service and quickly type out a message for the company. These codes are often displayed on the product itself or its accompanying instructions and in advertisements for services in a visible spot.
Incentives such as cashback and bonuses are essential to ensure ongoing feedback.
Offering promotional coupons and competitions is a great way to stir a lot of interest and obtain a great deal of feedback about your brand. Contests not only motivate people to work harder, but also help increase your brand's reputation and visibility.
Companies with an established clientele can benefit greatly from providing samples of their new products in exchange for comprehensive review feedback. This is a great way to get the word out about a new line of products.
Even if a website is aesthetically pleasing and well-thought out, reviews are a significant factor guiding buyers in their product selections. An experienced user who has used the product is better equipped to describe its pros and cons than a professional consultant. What's more, they are doing this based on their own experiences, which can be incredibly beneficial for someone who is looking into the product. Therefore, customer reviews are an essential piece of any modern online store, and a sign of the store's focus on customer service.